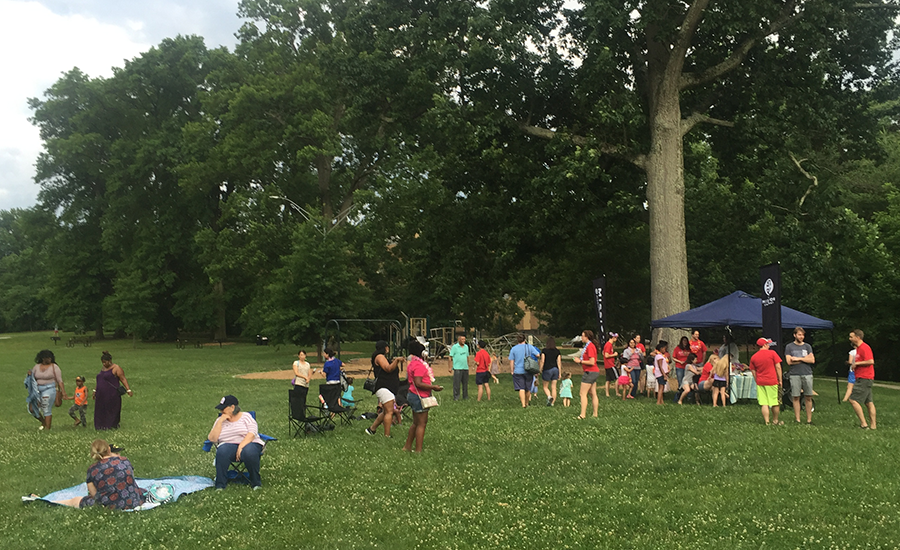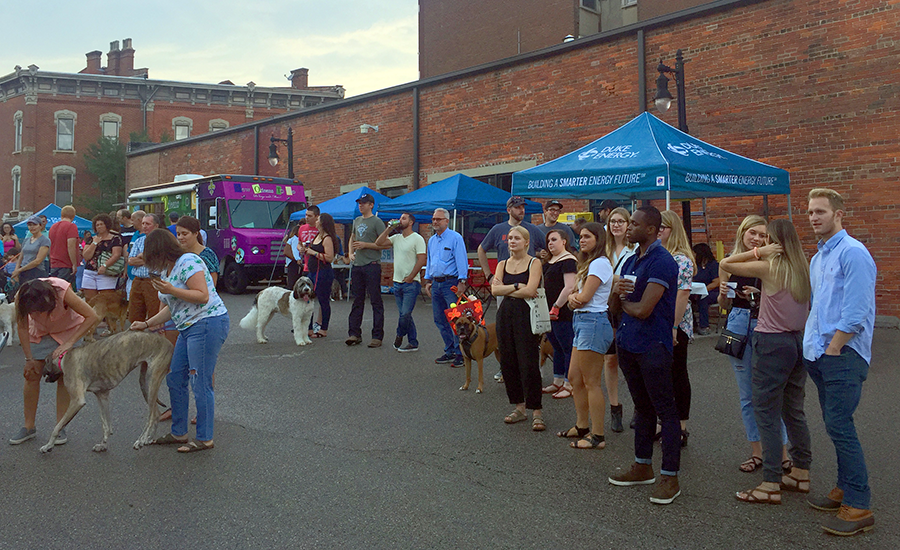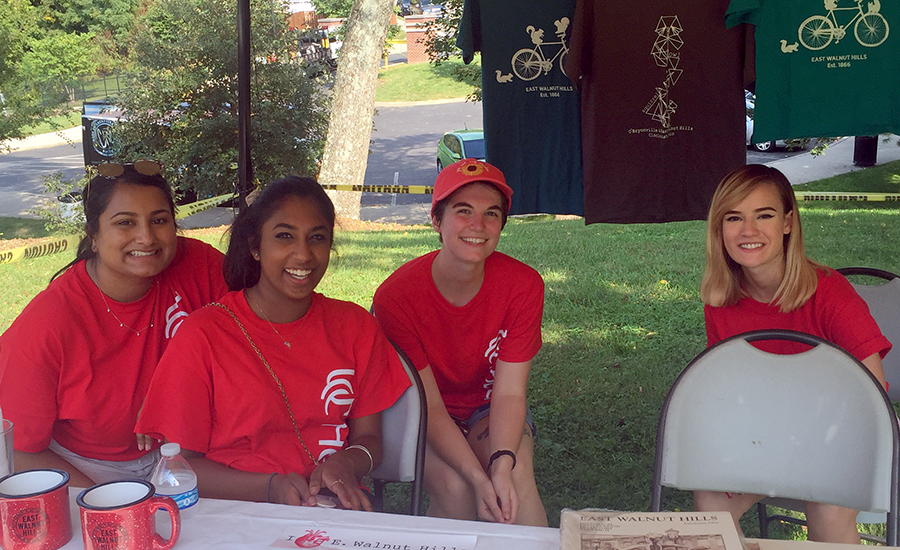 neighbors enjoy Owl's Nest Park before screening of Disney's "Moana"
neighbors gather before East Walnut Hills dog show in Woodburn parking lot
UC Health volunteers at Owl's Nest Fest
The East Walnut Hills Assembly's Events Committee is always looking for people who would like to help plan our community events, as well as event volunteers. Events include movie screenings, cookie exchanges, chili cook-offs, and the Cincinnati Neighborhood Games qualifiers. They're a great way to meet neighbors!
Monthly trash pick-ups, organized by this committee, have been recognized with an award from Keep Cincinnati Beautiful.
If you're interested in joining, please contact the Events Chair, Christine Johnson. If you'd like to make a donation to support our annual Owl's Nest Fest, please download and print this form.